Welcome to The Souvann's Millenium Public School
About Us
SMPS provides a safe & nurturing environment for your children. This is very essential to tap their latest potential and bring them to the fore. Children are not like empty bins to be stuffed with information. They are like soft sponges and we enable them to develop an explorative and curious bent of mind to absorb meaningful knowledge and become well-adjusted, inquisitive, perceptive, bright and interactive children, ready for formal schooling.
At SMPS, we just kindle the spark of curiosity in the already bright child that yours is so that he/she sparkles forever in future. SMPS is now taking enrolment for Children from Nursery to X Class.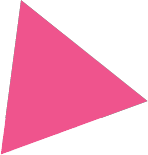 Souvann's Millenium Public School has a proud tradition of being a supportive and caring community that delivers outstanding educational opportunities. Your child's academic progress is kept foremost in our minds and our committed staff display enthusiasm, dedication and high level teaching skills.
We constantly strive to create an environment in which every student is supported to achieve the highest levels of success.

We create personalized programs to support students with learning difficulties and for students who are new to the English language. Students with special gifts and talents are challenged and encouraged by our experienced teachers to achieve their full potential.

The positive relationships between parents, students and teachers are the foundation of our learning environment and we encourage ongoing communication to ensure your child's success. We welcome you to the Souvann's Millenium Public School community, a culture in which we believe that every student can thrive and excel.
" To provide an extraordinary environment for learning, bonding, and all-round development that helps create and mold world-class future leaders."
Our aim in education is to develop the physical, mental and moral powers of our students so that they realize their responsibilities as citizens of a progressive, democratic country.
The guiding vision as laid out by our Founder Manager states that:
" We should strive to provide differentiated education to our students and thus contribute to the good of the society by nurturing the next generation of Global Citizens who are not just academically oriented but also has a strong moral and ethical fiber. "